I was a fellow when I had my second child. I was pulled in all directions: kids, family, clinical learning and work, graduate degree coursework. I realized that I needed to do something to force myself to carve out some time alone, time to turn off.  So I bought a membership at a national massage chain.  I got a great deal as an university employee. With membership I automatically purchased a massage monthly, but if I didn't use it that month, it carried over indefinitely. The company had locations all over the country, so I would be able to take any carried over massages with me.  Boy did I do that.
The whole point was to go get a massage once a month and disconnect, for just one hour.  Sheesh, my doctor pathology is so strong I couldn't even manage to do that.  I can understand if I'm a fellow, in grad school, and raising 2 kids.  Fine, I got a pass then.  But even after I graduated and got an attending job, I couldn't seem to make time for a massage once a month.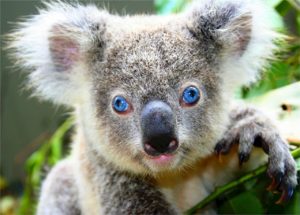 And even when I did go, I would not be able to relax, because I would be stressed about whether the pressure was too light or to deep, whether I got my full hour or not, whether I talked too much and therefore didn't get my full relaxation benefit, whether or not to suggest something from previous massages that worked well for my messed up left shoulder and neck…the perseverating goes on.
(I apparently carry my stress in my left shoulder and neck; I can only imagine on bad days I walk around like the hunch back of Notre Dame all caddy wampus and such.  Whenever a new therapist begins working on my left shoulder, they start asking all sorts of questions about my life, work, etc.  I remember I got a massage when I was in med school and the guy was like "Whoa! What do you do for work?!"
Me: "Umm, I'm a student."
Therapist: "Dude you should really take a vacation!"
Me: No can do.  (And looking back, med school was like a freaking vacation.  What kind of stress did I really have then?  Perspective: too little, too late.)
Anyway, point is, sometimes I left the massage with the numbness in my left pinky finger gone, but as or more stressed out than when I went in.
And then there was the membership problem.  I got behind on my monthly massages.  But true to their word, the company saved them for me.  Now every month I still get a call from Faye, back at my "home" location notifying me that my monthly massage is available.  Then she pauses and says "Umm, it says here you have SIXTEEN massages built up on your account.  You should really come in more often."  Oh great, thanks Faye, now I feel bad about my delinquency in taking time for myself every month.
But is Faye really the one making me feel bad?  Or is she just trying to help me? I know, I know, she's trying to help. Apparently you can lead a horse to water, but even if the physician buys herself a massage, you can't make her go relax.  Physician, heal thyself.  So earlier this month, my left shoulder was all tensed up, pinky finger numb.  I got the kids to bed.  Walked out of my daughter's room at 8:38pm.  Called my closest massage location and asked if they had any 9pm slots.  As a matter of fact they did.  So I went.  
The massage was awesome.  I made a point not to look at the clock.  I told my therapist when something felt like it was working and to push harder on the left than the right.  And I talked to my new bestie/therapist from Tennessee married to a guy from Alabama during the whole massage. And it was great. I came home and went straight to bed.
So sometimes massages aren't stressful.  Yes the massage helps my shoulder and physical expression of stress, but only I can choose to relax.  At least I have plenty of chances to practice. 1 down, 15 to go.
-Christy